Ban comes after public outrage over controversial sculptures across the country including one that was altered over its apparent portrayal of sexual harassment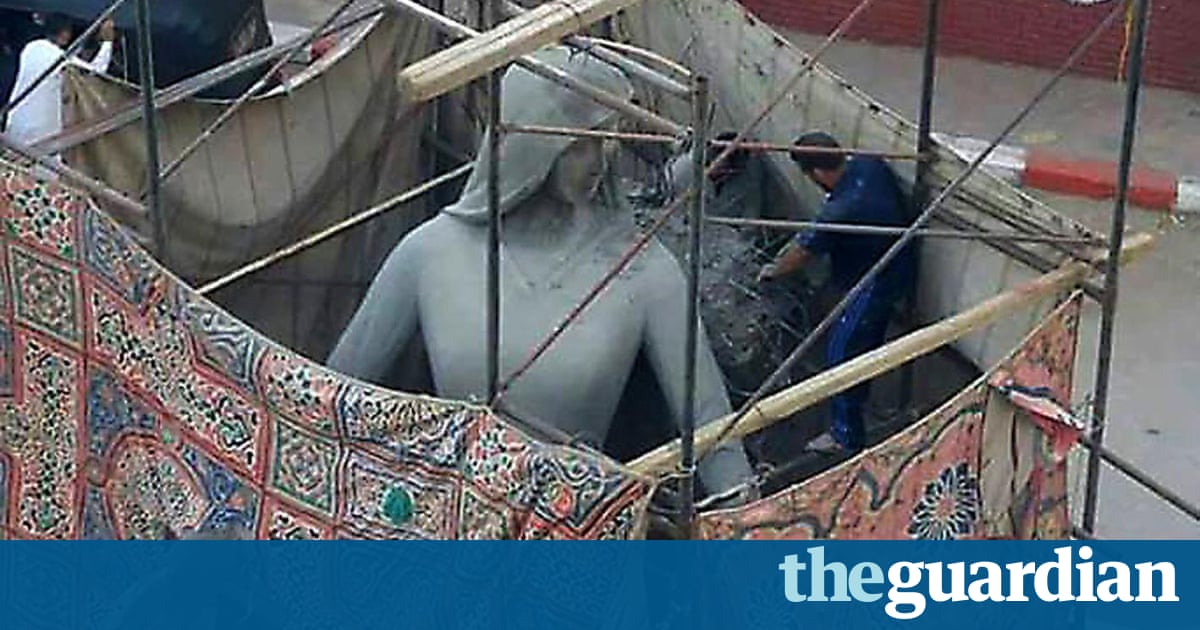 Egypt has banned the placing of statues in public squares that do not have prior approval from government authorities after recent public outrage over controversial and unattractive sculptures across the country.
Authorities ordered a statue in the Sohag province be altered this week after it sparked a wave of anger and mockery online over its apparent portrayal of a man sexually harassing a woman.
It is forbidden to set up or renovate statues, murals or sculptures in Egypts public squares except after a thorough review by the ministries of antiquities and culture, said the prime minister, Sherif Ismail.
A cabinet official who asked to remain anonymous said Wednesdays decision came after the repeated setting up in the countrys squares of bad statues that do not conform with Egypts deep-rooted history.
The controversial statue of a soldier hugging a woman from behind in Sohags town of Balyana was the latest in a series of statues that have become a laughingstock on social media.
Balyanas mayor said the statue was intended to portray a martyred soldier hugging his mother.
People understood it wrong, Adli Abu Aqeel said, adding its sculptor had been asked to alter the design to a woman on her own holding up Egypts flag.
Another statue was taken down in recent months in Minya province after it was widely mocked for its distorted depiction of Egypts legendary 14th-century BC beauty Queen Nefertiti.
According to a 2013 UN study, 99.3% of Egyptian women have experienced at least one form of sexual harassment, and 82.6% said they did not feel safe in the street.
Public debate over the problem intensified after the 2011 uprising, with activists and lawyers saying they see progress in transforming attitudes and more harassers being jailed.
Read more: https://www.theguardian.com/world/2016/sep/07/egypt-bans-statues-government-approval